Welcome to Words Collide
Hi! I'm Kate. I'm an award-winning community journalist and photographer who lost track of her published word count years ago. You can find a few examples online at Good Housekeeping or The New York Times, but I've written pieces on dozens of topics and edited hundreds more.
A decade before the rest of the world caught up, I had already shifted into this pandemican life. Since 2010, I've worked remotely under the influence of not nearly enough caffeine, the need for which has only intensified now that we've added five children to our household pantheon.Who am I?
I am loser of the sippy cups, peeler of the bananas, forgetter of the car keys, and processor of the paychecks. Diaper Changer in Chief, Head Chef, Contracts Manager, CFO, Human Resources Director, Media Liason. I am a perpetually sleep-deprived wearer of countless hats, or would be, if I liked hats. In short, I'm an American millennial mom, wife, writer, and businesswoman. Who are you?
You're a writer, a parent, a work-from-home staffer, a small business owner, a freelance creator with more responsibilities and goals than time. You're here because you're seeking commiseration, community, honesty, tips, and, hopefully, the occasional laugh as we all talk about making it work from home.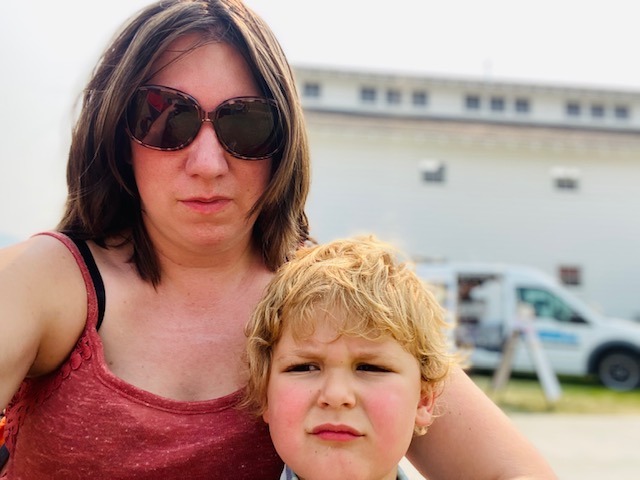 The author pictured with one of her sons.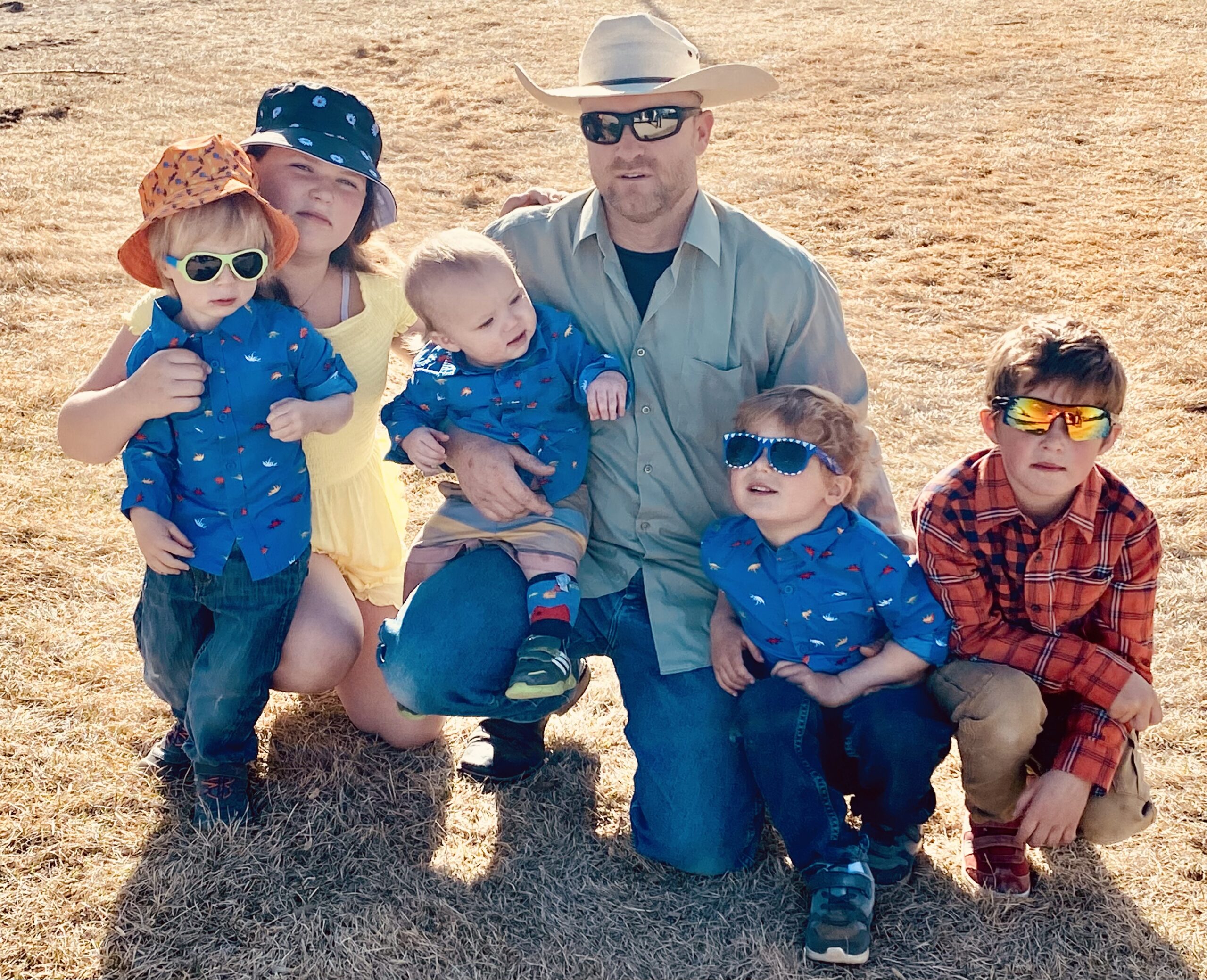 It's rare that everyone sits still long enough for a family photo. Photo by Kate Wehr
All they all yours?
Yes, we know that joke, yes, we do know what causes that (although it doesn't fully apply), and yes, legally, they are. We are an openly, proudly blended family. Shown: The author's husband and KidsTheFirst-Fifth (currently ranging in age from 1-10).